High performance for stock to high performance vehicles and sound quality. This had been impossible in a long exhaust tuning history.
To maintain the exhaust efficiency, enlargement of the exhaust pipe is usually required; the sound level tends to be increase and low-tone. The exhaust system with a cannon ball-shaped shell usually has lower silencer capacity than an oval-shaped shell; therefore, to reduce the sound level, the pipe diameter is narrowed. However, a narrow pipe diameter also reduces the exhaust efficiency and increase the exhaust pressure.
HKS utilized original unique technology to maintain the exhaust capacity and sound level to meet the JASMA standard which is more severe than the regular safety standard. Inner structure of the silencer was redesigned so the unwanted low exhausts resonance was eliminated, and the sound quality was improved.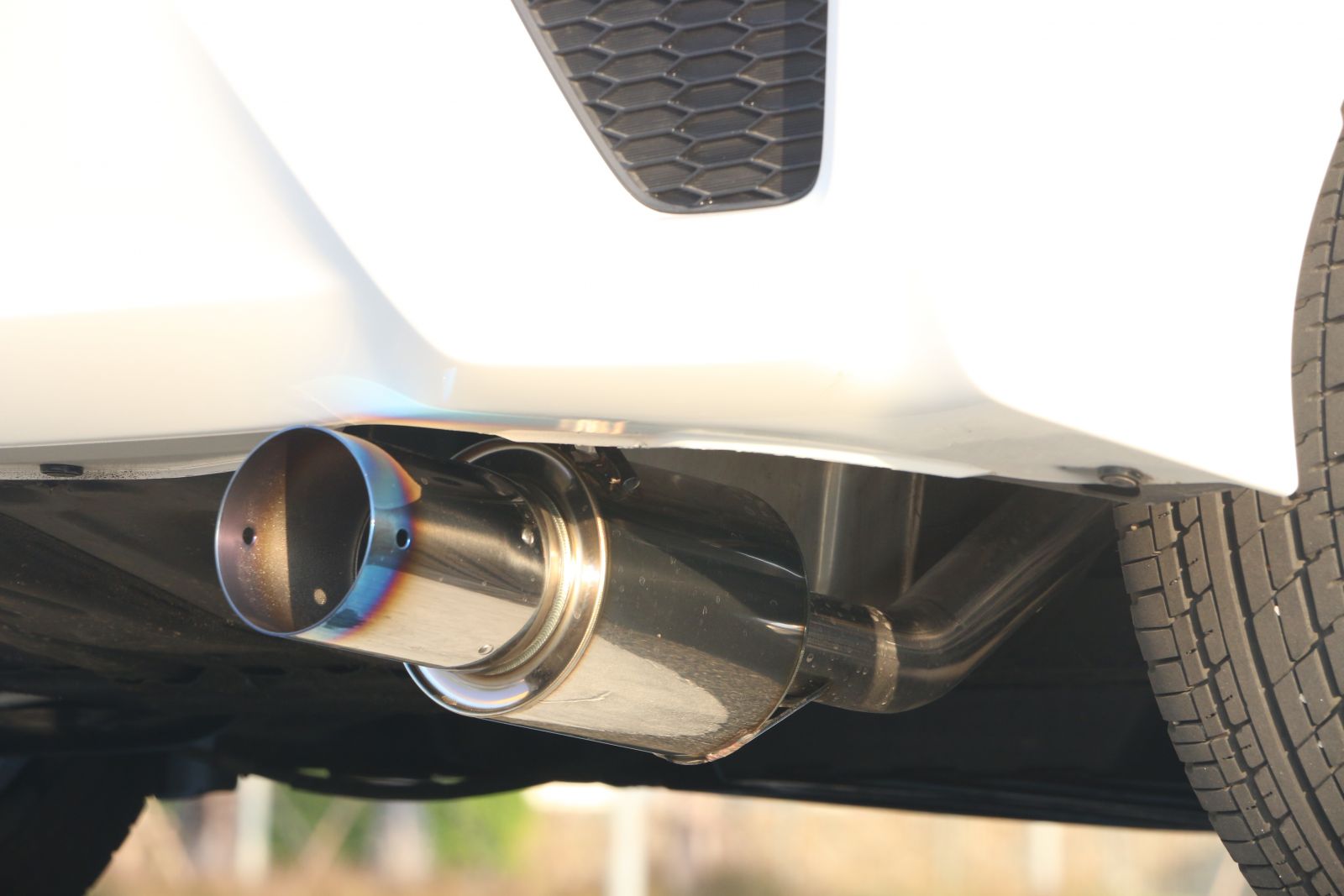 Titanium Exhaust Tip
Brightly shined titanium tips are used for JUKE, VIOS, YARIS and new JAZZ.
This tip is made of Titanium which improve appearance.